On a chilled-out Sunday evening, music-lovers gathered at an R D Talkies live tribute-concert titled 'Yaadon Ki Baarat-RD Hit Parade' concert dedicated to the legendary Bollywood composer R.D. Burman, (also known as Pancham-da). The Guest of Honour for the event was eminent film journalist Chaitanya Padukone, a well-known author of book R D BurMania, and an expert on Pancham-da's music.
As the houseful live concert began, the audience was treated to a wide variety of genius Pancham-da's hits, from the energetic "Chala Jaata Hoon and "Gulabi Aankhen" to the romantic "Jaane-Jaan Doondta" and the soulful "Tujhse Naaraaz Nahi". But it was during his rhythmic performance of "Tumne Mujhe Dekha" from the 1965 cult film Teesri Manzil that Padukone truly startled the audience & stood out.
With his bongos- drums held between his knees, Padukone brought Latin American Western rhythm to the chartbuster Hindi film song. The sharp beats of the bongos added layers of rhythmic depth to the song's already catchy tune and Padukone's skillful playing was a sheer joy to watch, for all the invitees.
Padukone's surprise performance on "Tumne Mujhe Dekha" was fitting, given that Pancham-da was known for his experimental flair and fusion of different musical styles. It was clear that Padukone's playing was a tribute to the composer's innovative spirit.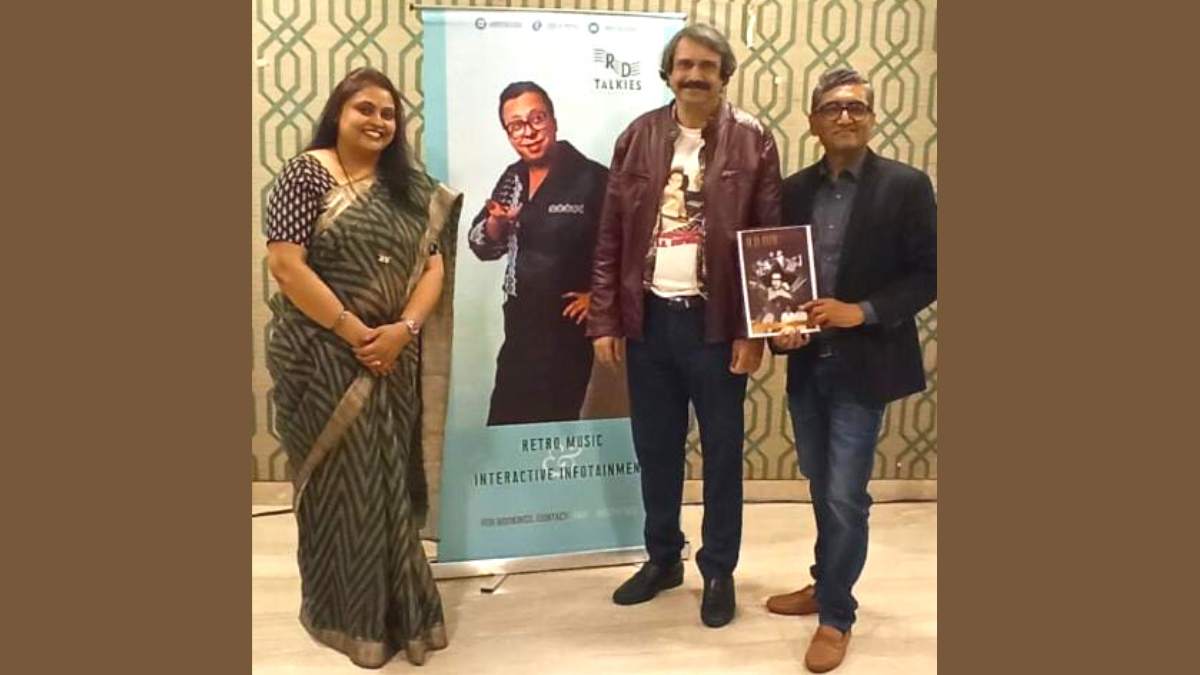 The houseful gathering at the Thane Hiranandani Estate Club House Hall cheered as the song ended, and Padukone received a well-deserved round of applause. As the concert continued, Padukone's presence was felt throughout the venue, as he shared rare stories and insights about Pancham-da's life and music.
In addition to his expertise on Pancham-da, Padukone is also the author of the best-selling book RD BurMania, which explores the life and legacy of the legendary composer. Chaitanya's passion for Pancham-da's music was evident throughout the minimal live concert, and his bongo playing on "Tumne Mujhe Dekha" was a memorable highlight of the evening.
Overall, the Pancham-da tribute concert convened by excellent singer Ravi Patil of R D Talkies was a befitting celebration of the genius composer's incredible contribution to Indian film-music. And with Chaitanya Padukone's unique Western rhythm added to the mix, the informal evening concert with excellent singers like Jayashree, Ravi Patil, Farooque Baig and Raj Dusane was truly an unforgettable melodious experience.